Announcing Power BI Weekly!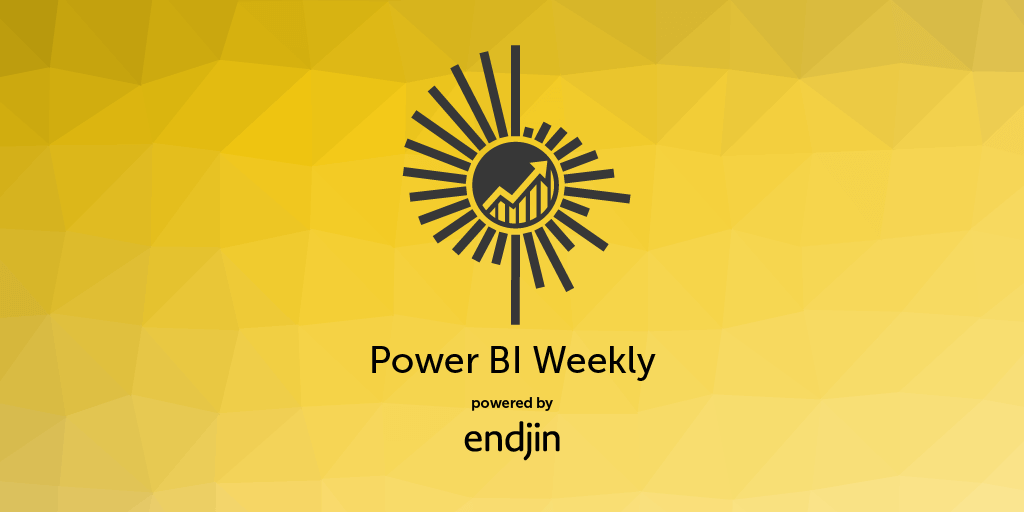 We launched Azure Weekly, a free weekly newsletter, back in 2014. 200+ issues and many thousands of global subscribers later, it's still going strong. Last month Ed Freeman pointed out that analytics section of Azure Weekly was mainly full of Power BI articles and that it was by far the largest category in the newsletter. I challenged Ed to set up his own weekly newsletter, and so Power BI Weekly was born. It's published every Tuesday morning (GMT).  You can either sign up for the email newsletter (you'll need to confirm your subscription, so check your junk mail), you can read every issue on the website, you can subscribe to the RSS feed to be notified when a new issue has been published or follow it on Twitter for content updates throughout the week.
Power BI is a incredibly fast growing product, we've been a Power BI Partner for the last few years as it has become a key part of many of the solutions we deliver at endjin. The rate of innovation in the product just keeps accelerating, so if analytics is part of your day job and you want to keep up - sign up to Power BI Weekly!