The Power BI Weekly newsletter has published its fifth edition!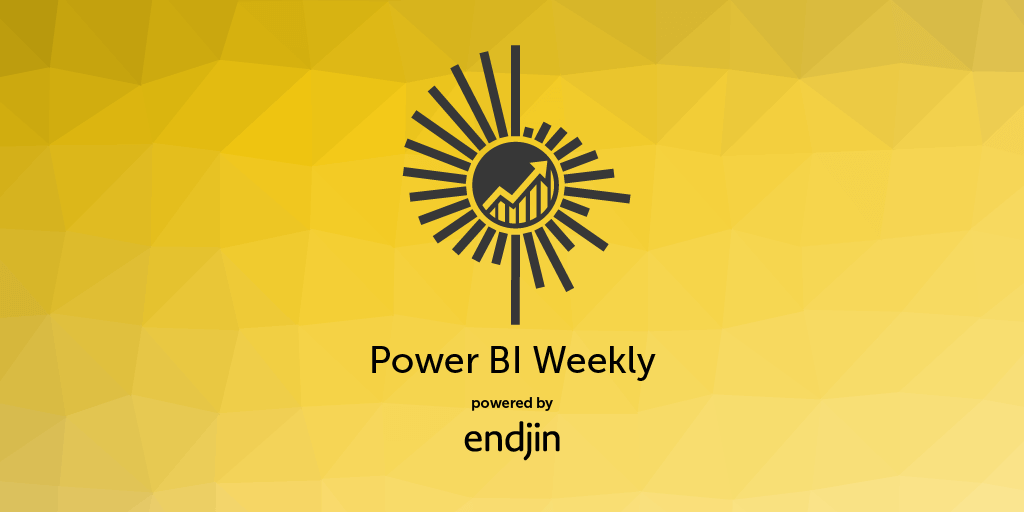 Five editions? Already? How time flies.
The Power BI Weekly newsletter is proving a great success - we've just published the fifth edition, hundreds of people have subscribed and we've received lots of kind feedback.
I think it's safe to say that Power BI has become omnipresent in recent times. We use it widely here at endjin and it's been a fundamental element of our modern data platform since its inception. It's a fantastically powerful tool with which to glean insights from and interrogate your data. Not only that - it's fun to use (at least I believe it is)!
We were very surprised to see that there was no newsletter offering out there that collated content from the whole of the Power BI ecosystem. There are so many people talking about Power BI and there's so much great content, and that's not going to falter any time soon. Now, with the existence of Power BI Weekly, you have a one-stop shop newsletter where you can find the week's content from all your favourite authors.
We'd like to thank everyone who has interacted with Power BI Weekly in one way or another, be it through subscribing, sharing, liking, commenting, providing feedback or anything else.
Finally, if Power BI weekly is news to you, let it be news for you. Subscribe on the Power BI Weekly website.