OceanMind featured in Future Decoded 2019 Keynote with Lucas Joppa.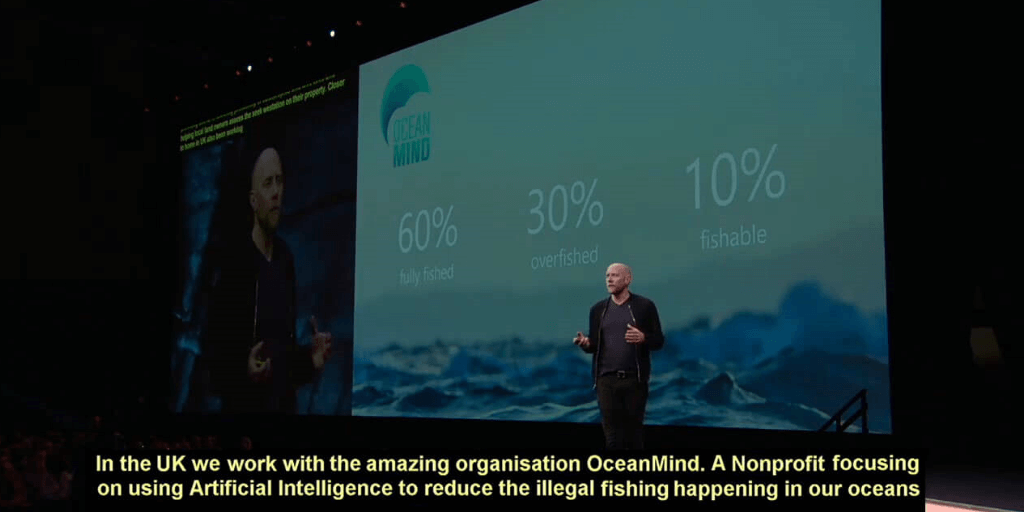 During his keynote at Future Decoded 2019, Lucas Joppa, Microsoft's Chief Environment Officer, highlighted the efforts of Microsoft's AI for Good programme.
He featured the work of OceanMind, who are using data and AI to monitor the world's oceans in near-realtime to detect illegal fishing, human trafficking, and illegal salvage operations on war graves and heritage sites.
I love hearing about the way a really small organisation is using technology to scale well beyond the size of the group of the people they have. When people look at the work of OceanMind they think they are looking at the work of a large multinational organisation, but instead it's a small team of dedicated, hardworking individuals.
He was joined on stage by OceanMind Founder & CEO, Nick Wise, who gave an overview of the problems OceanMind are trying to solve and how Microsoft Azure, Data and AI are being utilised to enable a small team to have a global impact.