OceanMind featured in Microsoft President, Brad Smith's Web Summit 2019 Keynote.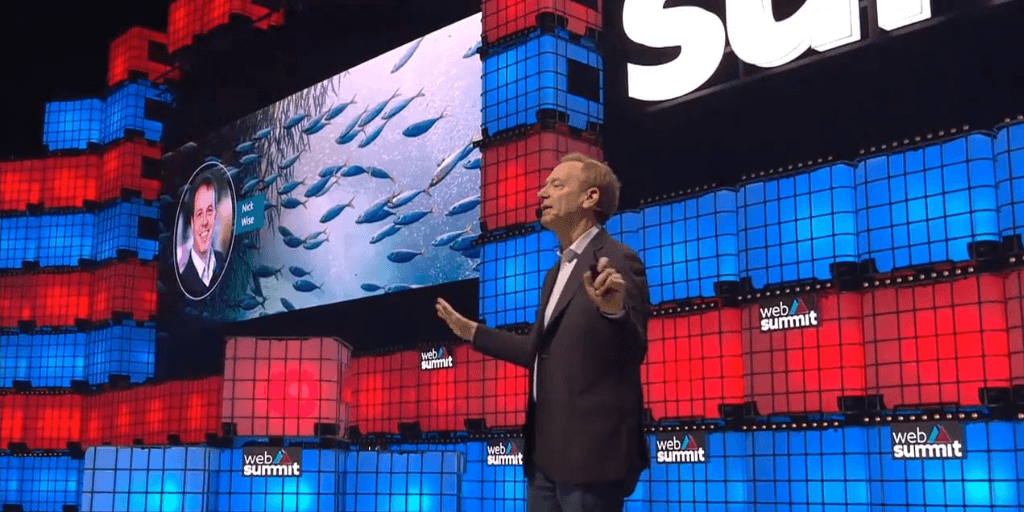 During his Web Summit 2019 keynote, Brad Smith, President at Microsoft, talked about the intersection of technology and society and discussed the impact that AI.
The postive and negative usages of AI is the subject his recent book "Tools & Weapons". He predicts that the likely impact of AI over the next thirty years will be similar to to the transformation created by the invention of the internal combustion engine in the early 20th Century.
Brad Smith highlighted OceanMind as a small organisation who use technology to achieve big things to improve the planet's sustainability, and then invited Nick Wise, OceanMind's Founder & CEO to share the stage.
OceanMind is using the power of AI and harnessing the world's data about vessels on the seas, analyzing them in real time, and sharing the results with the world's governments to improve the sustainability of the planet's oceans. It shows what technology can do. It shows that we each have a role to play, if we're going to address the great problems that the world puts in front of us.