Meet Carmel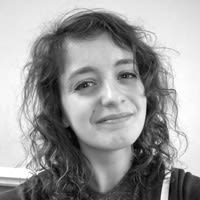 Carmel is a software engineer, LinkedIn Learning instructor and STEM ambassador.
Over the past four years she has been focused on delivering cloud-first solutions to a variety of problems. These have ranged from highly-performant serverless architectures, to web applications, to reporting and insight pipelines and data analytics engines.
In her time at endjin, she has written many blog posts covering a huge range of topics, including deconstructing Rx operators and mental well-being and managing remote working.
Carmel's first LinkedIn Learning course on how to prepare for the Az-204 exam - developing solutions for Microsoft Azure - was released in April 2021. Over the last couple of years she has also spoken at NDC, APISpecs and SQLBits. These talks covered a range of topics, from reactive big-data processing to secure Azure architectures.
She is also passionate about diversity and inclusivity in tech. She is a STEM ambassador in her local community and is taking part in a local mentorship scheme. Through this work she hopes to be a part of positive change in the industry.
Carmel won "Apprentice Engineer of the Year" at the Computing Rising Star Awards 2019.
Carmel worked at endjin from 2016 to 2021.